Grab your brew 'n' Jaffas and pop in for all your chat, gossip and wild stories

Smiler wrote:If I leave the car anywhere I slip it in that little pocket in the front of my jeans. (yes, I finaly found a use for it!)
Have they started making them bigger because my phone slips in there no problem.
Suppose the best way is to use an iPhone that way you won't leave it lying around. Jag have just released a car that has TV screens in the headrests and an iPad in the back of the seats! Just exactly how much the average executive needs to play angry birds remains to be seen.
Posts: 1194
Joined: Sat Jan 16, 2010 1:08 pm
Location: Gloucester....(ish)
---
Well to keep mother happy (for the moment anyway) I had taken the
CD Radio out of the escort before it was scrapped, I fitted that into
the volvo.
(I was hoping to have this radio for me to use in the tool shed )
An ebay bought adapter from volvo wiring loom to iso connector for
£2.50 inc vat and postage. Then a home made adapter from iso socket
to ford plugs. Yes the wiring is a little long as I had virtually no wiring
on the ford plugs. A wiring guide off a mainly Russian web site gave me
the wiring of the plugs for this june 2006 head unit.
As the head unit has nice big buttons which are easy for mother to use
with her arthritis, and she already knows how to use it.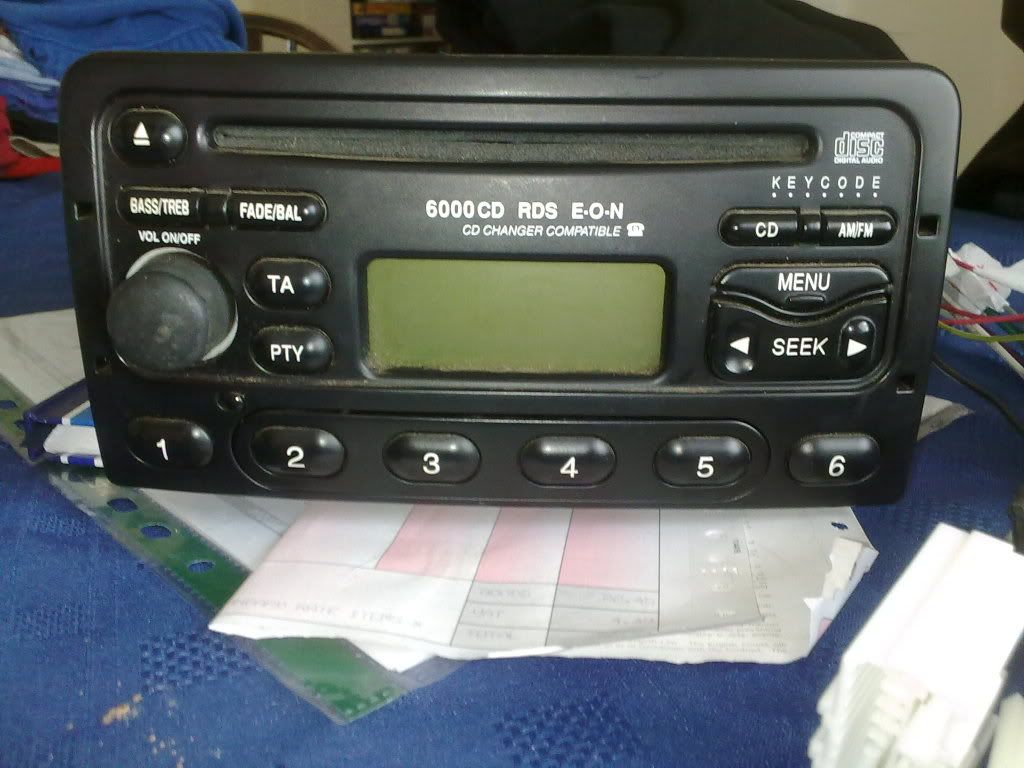 I just need to get a bit of black plastic to fill the inch high gap along the
top of the head unit.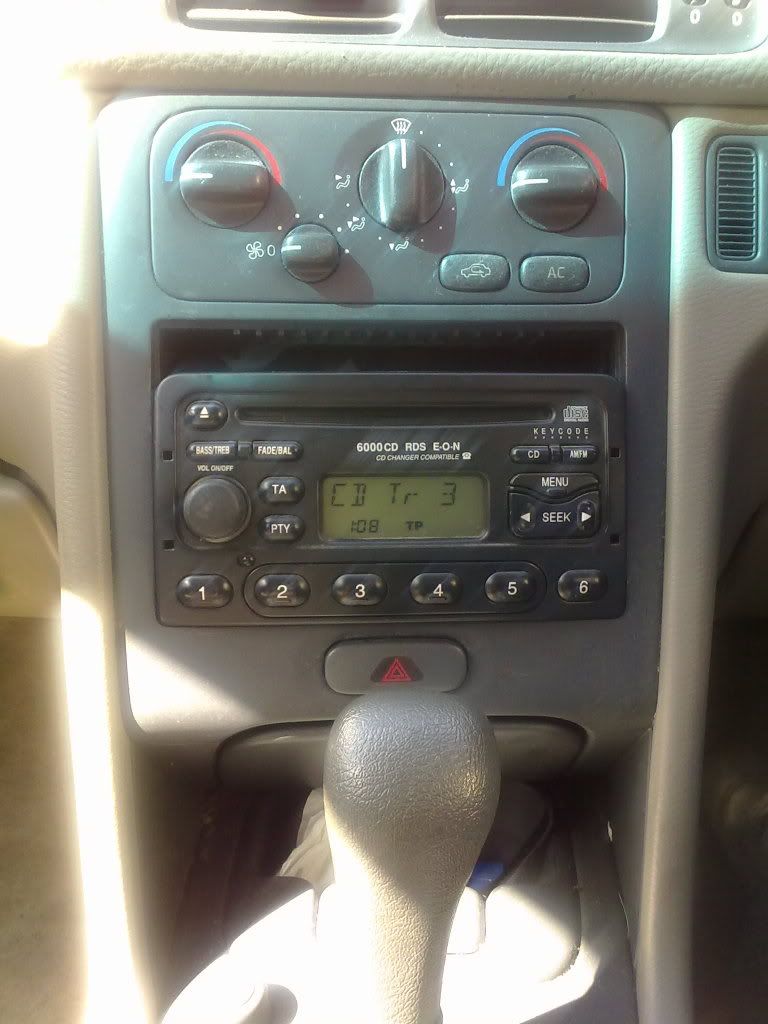 She knows that if it goes wrong the replacement unit will be without the
option of a cd.
Posts: 1178
Joined: Sun Sep 12, 2010 6:39 pm
Location: County Durham Coast
---
I have an old Kenwood Double Deck that'd fill that gap better. CD, tape, am/fm and used to have TV but it was binned due to the digital switch over. I'll send you a photo later if you like.
In the mean time; you need one of these...
...if you want a halfway decent sound system these days.
Posts: 5153
Joined: Sun Nov 15, 2009 1:24 am
Location: Norfolk
---
Have a look at the last but 1 pic. It even has a space for the thunderbox.
Posts: 1194
Joined: Sat Jan 16, 2010 1:08 pm
Location: Gloucester....(ish)
---
Is there a camp site near Hemel Hemstead? It's the perfect van for the job.
Posts: 5153
Joined: Sun Nov 15, 2009 1:24 am
Location: Norfolk
---
---
Return to The Lock Up: Chat forum
Who is online
Users browsing this forum: Heritrix [Crawler] and 8 guests