No commercial posts or advertising please, these will be deleted without warning

I'm having a bit of a clearout, I've got an old Honda engine with a built in gearbox, that I was planning to use for a Go Kart.
But I'm not going to get round to it, so here it is, it looks almost new, for it's age.
I've not had it started for a while, it's been sat under the bench in the garage for a couple of years, it ran well when I got it, but I can't be bothered messing with it. I'd say it'll just need a service.
Here's some pics (they say 1000 words an all that);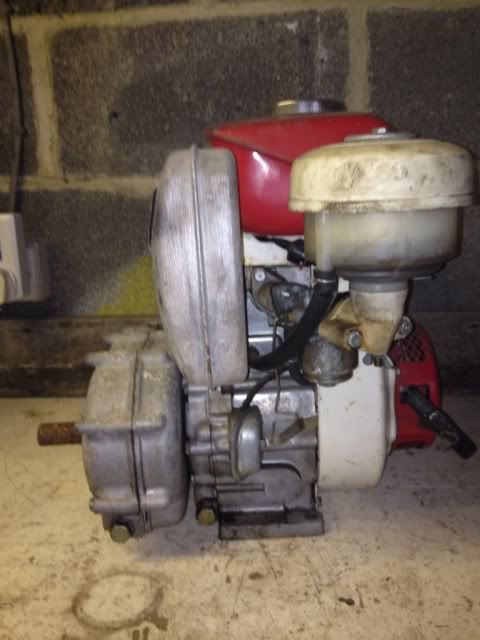 I'm open to sensible offers, I need it out of the way ASAP.
Posts: 4953
Joined: Thu Feb 07, 2008 2:27 pm
Location: Matlock-Bath, Derbyshire, United Kingdom
---
Return to For Sale: Selling a bargain, want a bargain?
Who is online
Users browsing this forum: No registered users and 3 guests