wild car/engine combo's? grab a badgers milk and a jaffa then tell the gang here

Kind of stolen from a previous thread on future Hot Rods

How about a C180 3-dr hatch with a 5ltr lump slotted in.
C180 1000 quid, s500 Merc 1000 quid. Strip out all the weighty stuff you don't need. Would make a rather exciting cheap sleeper...
Posts: 66
Joined: Mon Mar 05, 2007 1:03 am
Location: United Kingdom
---
190E would be classier and no need for Catalic Converters.
More room under the bonnet for twin turbos when you get bored and the gear box tunnel is big enough for a manual box capable of handling the power.
Hotrod choice would be thw W123. Keep it looking like an 80's minicab and upset "M" drivers.
[url]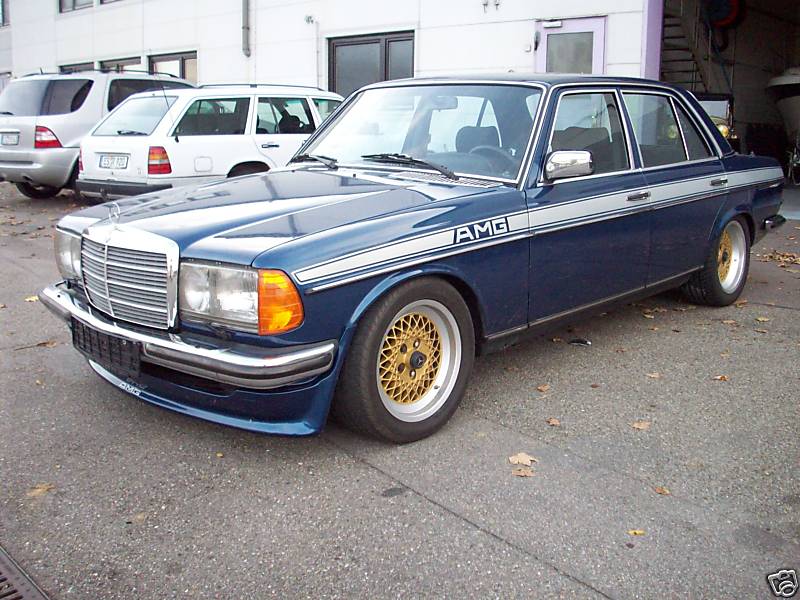 [/url]
Posts: 5175
Joined: Sun Nov 15, 2009 1:24 am
Location: Norfolk
---
Couldn't own another 190e, I bought one (ebay) after a bottle of red wine for £130. Problem was I lived in Scotland and the car was in Cornwall. (rent a car and petrol another £130 odd quid) The idea was if the car was past it then the leather seats would be removed and used in my bodged loft conversion. The car was awful. looked like it had been hand painted, you could turn the steering wheel 90 deg and nothing happened. The seats were plastic. I hated it. I hoped that it would die. It never died, just kept going which made me hate it even more.

W123's yes please.......
Posts: 66
Joined: Mon Mar 05, 2007 1:03 am
Location: United Kingdom
---
This idea reminds me of a BMW I saw a few years ago, it was an E36 compact, with 750i running gear.
It looked like a poverty spec model, including cloth interior, factory radio, steels with original wheel trims, and a 316i badge.
It was fecking great.
Posts: 4953
Joined: Thu Feb 07, 2008 2:27 pm
Location: Matlock-Bath, Derbyshire, United Kingdom
---
---
Return to In the Bath: Had any wild thoughts in the bath?
Who is online
Users browsing this forum: No registered users and 6 guests