what do you have an how are you doing it? Cars or trick bits, put your shots up here.

Here she is, my 1988 Celica GT4, now a rare site on the roads due to Rust, lack of parts and high running costs. They were not that popular to start with, being the first car sold in the UK with a Cat, they even came new with a spare fuel can and a map of unleaded garages.
Mine started out bone stock, a well cared for example, with lots of history and thankfully very little rot.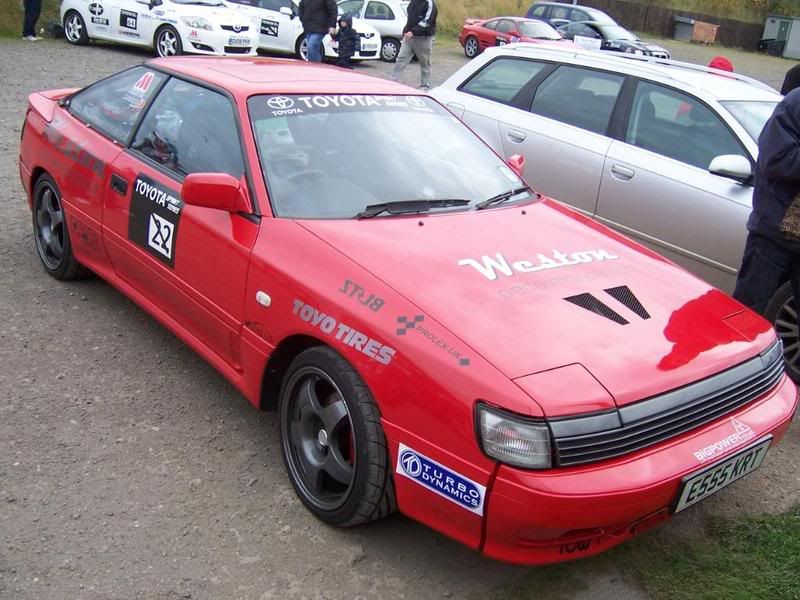 She now has been modified for Track and light competition work, I race in the Toyota sprint Series, last year, my best result was 11th overall and 5th in class.
The car is not built to win trophies, I have neither the budget nor the inclination to compromise its road behaviour too much.
Engine wise it makes 270bhp at 1.0bar, using a standard bottom end with a re conditioned head, hybrid turbo, bigger injectors, stand alone ECU and full exhaust system with straight intake and cold air box.
Stock these cars were about 182bhp, so while the power overall is very average for a 2.0 16v turbo, I am pleased with the gains. It is a very progressive set up, ideal for the sprint track work it does, with very little lag.
I have fitted a later model gearbox from a 1990s GT4, which is both tougher and features closer ratios. Along with items such as a lightened flywheel, quick shift etc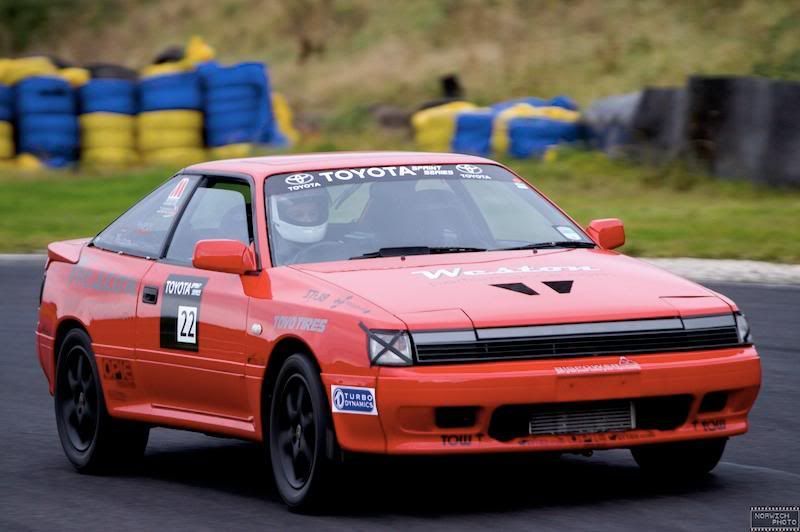 Suspension wise, its all new.
It runs Whiteline Front and rear uprated springs
Front and rear uprated anti roll bars, the rear being adjustable
Front Tein pillowball mounts
Whiteline front and rear strut braces
Whiteline castor and anti dive kit
Fully polybushed front suspension
KYB AGX inserts for the front shocks, 4 way adj
New standard rear shocks
For road use and wet weather track work the car runs 17"x 7.5" MOs with 205 40 17" yoko parada spec 2 tyres
For track use, I run lightweight 16" x 7" 6 spoke rims with 215 50 16" Toyo R888s
Braking wise, the car has the later set up of a Carlos Sainz GT4, with black diamond discs, and Pagid pads, Goodridge hoses, and higher Dot level fluid.
The car still features full trim, but I have fitted two bucket seats for the track work. Body wise I have vented the front wing and bonnet, in aid of better airflow, this model celica sucks at heat management.
A lot of this work has been undertaken by myself and my Mate Doug who is ace with the spanner. Mapping and suspension set up have been handled by my sponsor of last year Weston Performance.
Few more on track pics.
This was the night event at Teeside, last October, wet, cold and windy, great fun!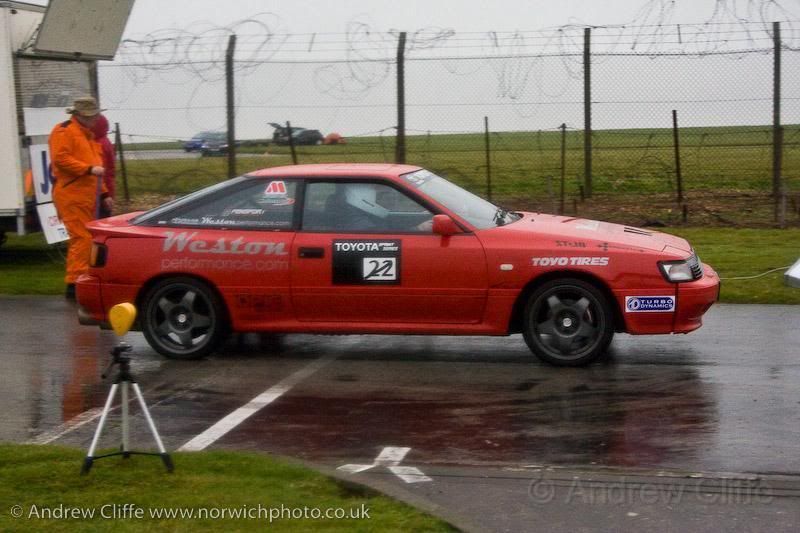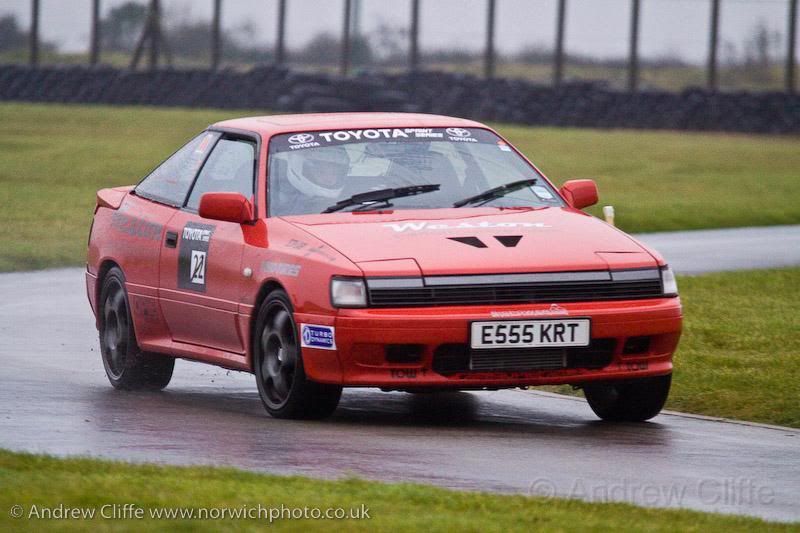 Full bore standing start with just wheelspin, a little rich me thinks!!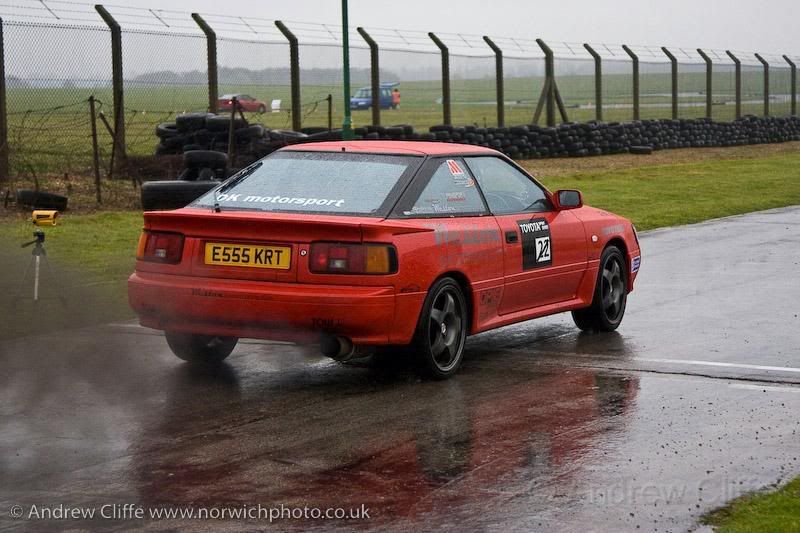 I plan to race in this season Toyota series too, and continue the development of the car.
Cheers for looking.
Rich
Suspension
Posts: 9
Joined: Mon Dec 03, 2007 5:25 pm
Location: United Kingdom
---
Return to Readers Yard: Online diaries
Who is online
Users browsing this forum: mitsuru and 8 guests