what do you have an how are you doing it? Cars or trick bits, put your shots up here.

Hi Folks
I am new to the site, so hello to one and all. Here are photos of the 1979 MG Midget 1500 my father and I use to compete in hillclimbs sprints and autotests.
The car has been modified with an all round frontline suspension system - telescopic shocks and racing springs at the front and telescopic shocks, anti tramp bars and a panhard rod at the back. It really needs this for competition. Everything is mounted on poly bushes. The only other mods to the car are a full cage, racing seats/ harnesses and a fibreglass bonnet. The engine is standard apart from a 45 webber, oil cooler and rocker oil feed pipe. However the engine is currently being rebuilt at the moment with racing cam, stage 2 oscelli gas flow / unleaded head along with some other mods.
Projects for the future include fitting a ford anglia rear axle as these are much stroner than the midget one. It also will be fitted with a toyota starlet gearbox for the same reason.
It is quite a competitive car. As i mentioned my father and I both drive it - the difference being he weighs 12 stone, I weigh 17! Therefore he can pull out 2 second on me on an average hill. Think I need to go on a radical diet!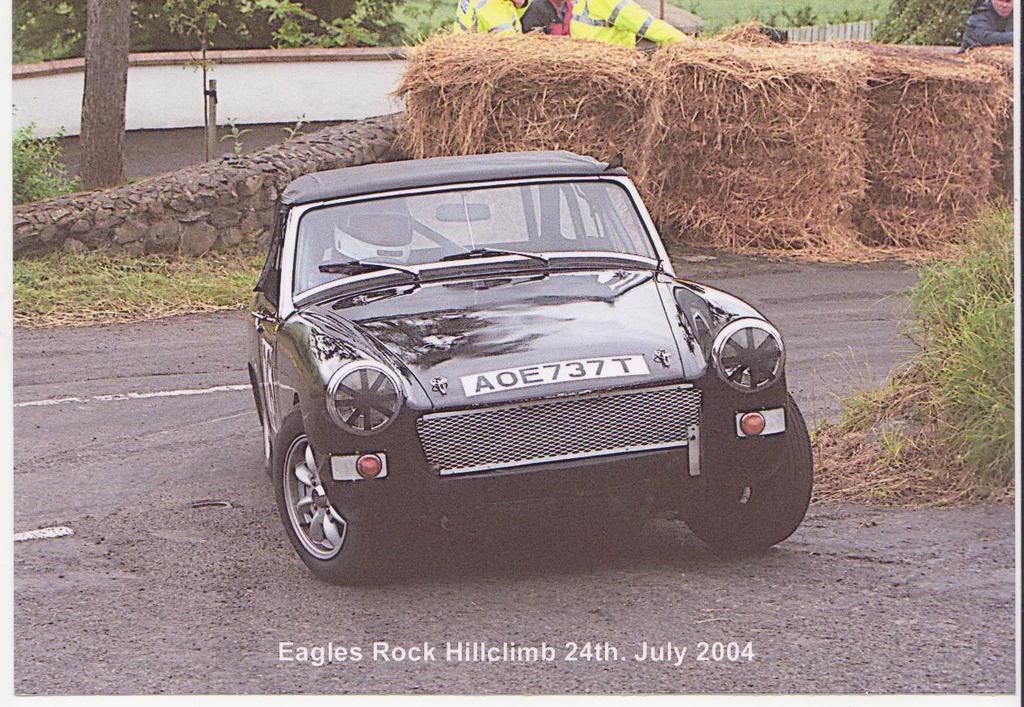 Posts: 5
Joined: Sat Feb 21, 2009 8:23 pm
Location: United Kingdom
---
love it mate!! mean midgits are well cool!
Posts: 1845
Joined: Sat Nov 29, 2008 8:46 pm
Location: over the moon!
---
---
Return to Readers Yard: Online diaries
Who is online
Users browsing this forum: Google [Bot] and 14 guests