Tell PPC and the readers.

Saw a picture the other day of a retro fitted dry sump to an engine similar to my own and of course it stuck the idea of making my own into my head, so just a few quick questions.
1. If i fit a dry sump system, do i do away with all the internal oil pump system completely?
2. Do i need the scavenge pickup plate thing thats in there as standard or does the new pump take over? (i need to run an oil feed from my existing one for the turbo, but if i dont need it i wont bother)
3. Does it matter much how i make the new sump, obviously ill incorperate baffles into it, but is there any way i should route the oil from the return to the outlet?
4. Do i make the sump a smaller volume as the dry system comes with an oil swirl tank?
5. Do i really need one, or will a baffled sump do just as good of a job
Posts: 240
Joined: Thu Oct 19, 2006 2:17 pm
Location: United Kingdom
---
205 Turbo wrote:
5. Do i really need one, or will a baffled sump do just as good of a job
This should really be your first question.
If you are having problems with oil surge, and you are going to destroy good engines, then you need something to stop that.
So my questions would be.
1 Am I getting problems at the moment?
2 Do I think things will change so that I do get problems?
3 Can I resolve this problem cheaply and simply but better designed sump / swinging pickup / gated and baffled sump plates.
4 Would I like a little more of an insurance policy than that?
5 Would an accusump be enough of a policy?
6 How much will these thing cost compared to the dry sump kit.
Posts: 1775
Joined: Fri Jan 06, 2006 6:33 pm
Location:
---
well unfortunately i dont have the engine back together yet (suprise suprise) and was looking for other things i could make at work. Im pretty sure i could make a nice billet sump pan easy enough and from what i can see, the only other thing i would need would be the external pump.

Whether or not the engine will get the oil surge or not i dont know, but ive read on a few places that its a strong possibilty when running bike engines in cars. At the very least ill be making the new sump with internal baffles but was just wondering if it would be worth the extra effort to go dry sump, if i have to wait until the engines back together before i can find out ill wait
Posts: 240
Joined: Thu Oct 19, 2006 2:17 pm
Location: United Kingdom
---
You have to consider the reasons for dry sumping, you've identified one, but missed the other.
It is when you are exceeding the RPM level of the OE pump and cavitation (air entrapment in the oil) becomes a problem.
If you don't have this problem and it will just be oil surge then a good baffled sump will do. I read somewhere that you can buy and utilise rubber trap doors from BMW as they used them in one or two of their engines (maybe M ones, I can check). The reason for rubber is that they still work when hot as sometimes metal ones can expand and bind if made a bit tight.
There are certainly some nice pieces of work around: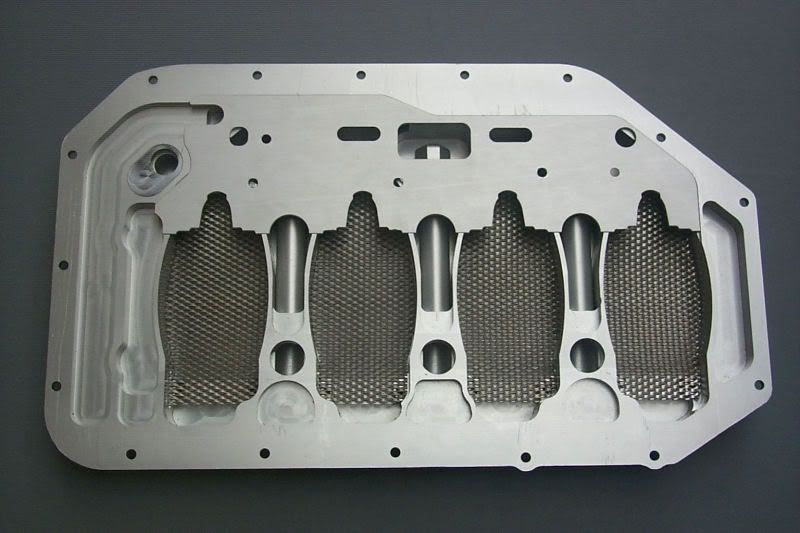 Posts: 811
Joined: Thu Mar 30, 2006 3:03 pm
Location: Azerbaijan
---
A few reasons I would say; To stop the oil which is dropped from above splashing, separate any air from it and stop the rotating crank from pulling the oil up out from underneath.

If you look carefully you can see the upper part of the pic has the separate crank scraper laid on top of the sump pan.

What goes on in that part of the engine (the crankcase) is quite often ignored at our level, but it's very interesting with a lot of hotly contested theories, top secrets and the like being chucked about in the higher levels of engine modification and competition work.
Posts: 811
Joined: Thu Mar 30, 2006 3:03 pm
Location: Azerbaijan
---
cool, im sure my cranks quite a distance from my sump, if i have some decent mesh at work i might try and put some in. it looks similar to this i found but obviously its solid plate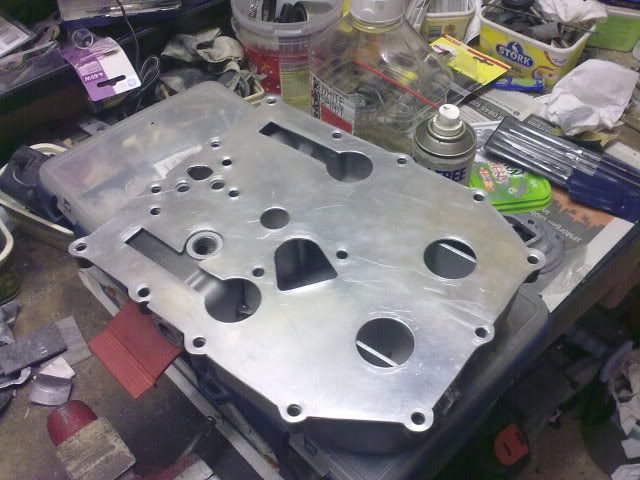 Ive got the sump drawn up i just need to draw in where i want the baffles now, is there any kind of reasoning to which way to position them ?
Posts: 240
Joined: Thu Oct 19, 2006 2:17 pm
Location: United Kingdom
---
Just the obvious really, let the oil in around the pick up, but not out.
I have seen modified designs which just housed the pick up and had no trap doors, oil was kept out as much as in and the engine failed.
The flat plate looks okish, but I would like to see the plate turned down towards the holes, this encourages drain down and also the oil from slopping back out on top. Also, i'm not keen on how it has no gaps around the edges, in theory the oil could drop onto it under hard cornering/braking and stay on top if forced to one side.
You can always test your design (to some degree) with water, or even better (but messier) old oil and tilt it around, see how it acts.
Posts: 811
Joined: Thu Mar 30, 2006 3:03 pm
Location: Azerbaijan
---
205 Turbo wrote:thats a nice looking sump, what is the purpose of the mesh?
lookup/google "windage tray" - worth doing if you want to rev your engine hard, common mod in the larger VW 4 pots as the diesels have one as standard and it's the same block as the larger block 4-pots so it's a bolt on fit, seen a few extra horses relieved by fitting them
As for the question of fitting a dry sump: I've heard the phrase "10psi per 1k rpm" from more than one place and most oem pumps will deliver around 5 or 6 bar for most standard designs (usually with a little tweaking of the pressure relief valve) which will take you up 7.2K rpm (5 bar) or 8.7K rpm (6 bar) if you want to push it - this is a bit of a rule of thumb though, I'd try and find out what the specs are for the OE pump in question and if there's any known issues that would make you want a bit more pressure (or less - I know of one engine that can be sensitive to overpressure and blows the crank seals)
Then if you decide you need a dry sump, basically you do away with the sump entirely and have a flat plate with a runoff channel (where the "dry" part in dry sump comes from) that sucks away all the oil and stores it in a cylinder at pressure. I think you retain the OE pump and it takes a feed from the pressure cylinder, allowing you to bin the pickup pipework (not gospel, never fitted one before)
Personally I'd try fitting a windage tray, baffles and upping the relief pressure (couple of washers behind the spring usually does the trick, I'm pretty sure it's a mod that can be done to any engine with a wet sump) and then get a low pressure idiot light and worrying about dry sumping after it's gone off a few times. mine's only ever gone off driving it through lumpy offroad bits
Posts: 383
Joined: Thu Sep 30, 2010 2:48 pm
---
Had to sell my V12 a month or so back (no space to store it, and now at uni for 4 years!) But I was going to dry-sump it, and I was toying with the idea of using the very large power steering pump that came with the jag, as a scavenge pump
My thinking was, they can go to relatively high pressures (about 200+psi) it's a vane-type pump, so flow's quite good too, and mainly, because I already had it
Was just going to use the standard pump, which meant I didn't have to find a silly-capacity remote pump!
Once I get some form of workshop/storage space,(either next year, or the year after) the Rover will be coming 'oop north with me, and dry-sumped too!
Posts: 218
Joined: Mon Apr 12, 2010 8:45 pm
---
Lots of stuff to consider when dry sumping ! Ive almost completed DIY dry sump on my CA18DET powered Rush.
A proper dry sump system does away with the OEM pump, you probs need to retain something to stop the oil coming out, Ive binned off the internals of an OEM pump for this purpose. Its all run by the external dry sump pump which has a number of stages. Usually one stage for pressure, oil can be fed back in to various points on the engine and then numerous scavenge stages. More often than not on a simple set-up you want a 3 stage pump, 1 pressure and 2 scavenge (which I have). Its one stage per scavenge point on engine/oil pan. If you have big engine and lots of oil and big sump and lots of movement then you might need lots of scavenge points. The pump needs to be driven with a toothed belt like a gilmer style or gears, its no use using a poly v belt as it may slip.
You can also probs bin off all the breathers as the scavenge effects of the pump will be so good it will suck all your blowby gases out aswell, you will just need an 'in' point rather than several 'outs' the oil tank has breather system on it instead. You also usually run the return to the tank through a cooler.
When mine is done and finished Im gonna post an almighty thread on how I did it
PAS pumps have been tried by peeps on the locost forum and they dont like getting hot so not such a reliable idea.
Posts: 9
Joined: Wed Sep 29, 2010 10:17 am
---
Thought I'd update this thread, I finished the system last spring, its all in and working now, pics attached show the system in various stages. I designed or built every part of it, the crank bolt is replaced with a stud with rolled threads, the pulley I had designed and turned by a local machine shop, same with the drive mandrel. All the bracketry I designed, had laser cut and then I welded it together. Then I got everything zinc passivated for the finishing touch. The pump I got from ebay, and bought vaarious parts direct from weaver bros themselves, like the rebuild kit and other little bits. Fittings and hose were also mostly from the US. I had to weld on additional brackets to the chassis of the car to mount the tanke and cooler on, both mounted on rubber bobbins. I had to modify the tank substantially to make it fit in the small space I had available. It is baffled and can be split for cleaning, total bargain off ebay, again from the US. Similar ones in the UK are huge prices.
All fittings are Earls or AN style with braided hose. The system takes about ~9 litres of oil. I'm running a Weaver brothers 3 stage pump through -12 scavenge lines with -10 feed line. The pump is run by a gilmer style belt, via custom modified crank pulley at about half engine speed. It is mounted with a custom bracket using the air-con compressor mount holes on the block. I run the scavenge to tank line through a 16 row cooler and the feed line goes via a remote filter head and then straight into the block where the OEM oil cooler/filter assembly normally sits, the block has been modified slightly to take the fitting and I also modified/blocked various galleries on it to allow the external pump to do its job. Standard oil pump is gutted and just the outer casing used as it forms part of the seal between the block, crank and oil pan.
It's cost me more than I anticipated but I now hope to have eliminated the surge !
When the intercooler and radiator are fitted and various guide plates, you can hardly see any of the good stuff :wack: I've managed to allow just enough space to get access to the top of the tank to check the oil level.
This is the car it's in: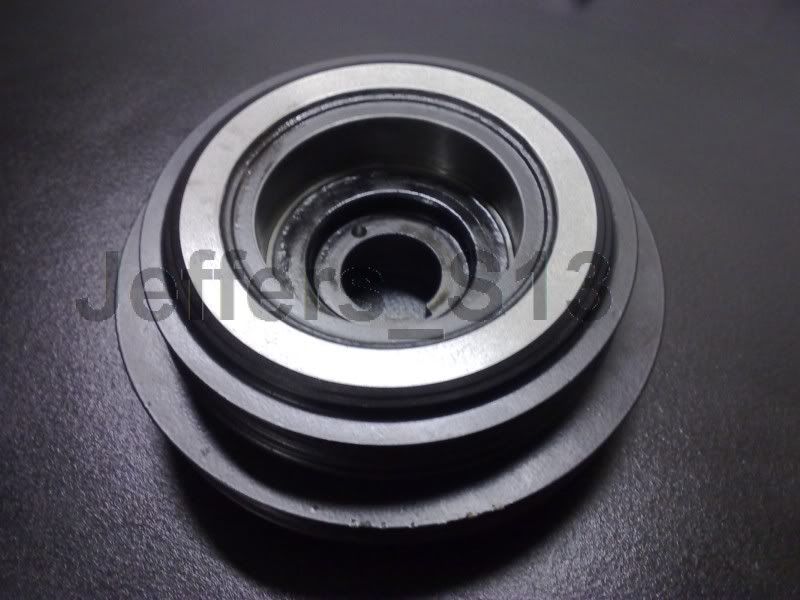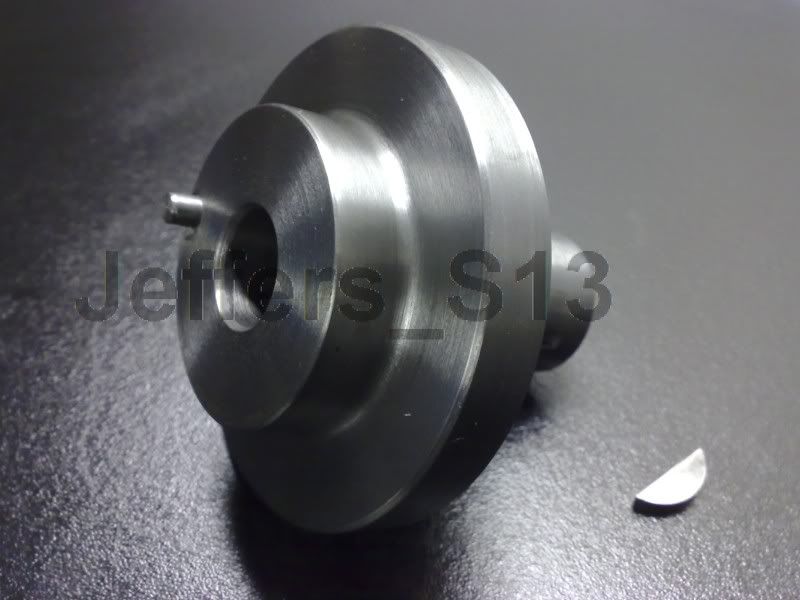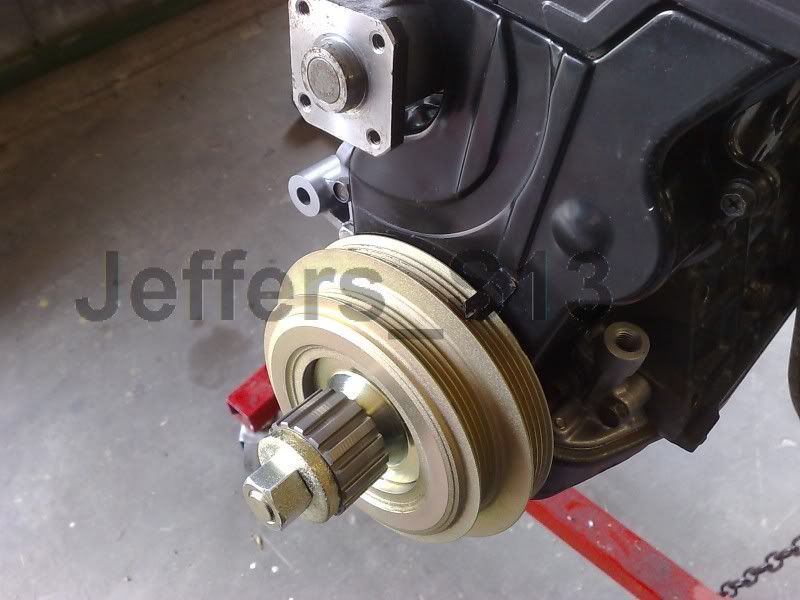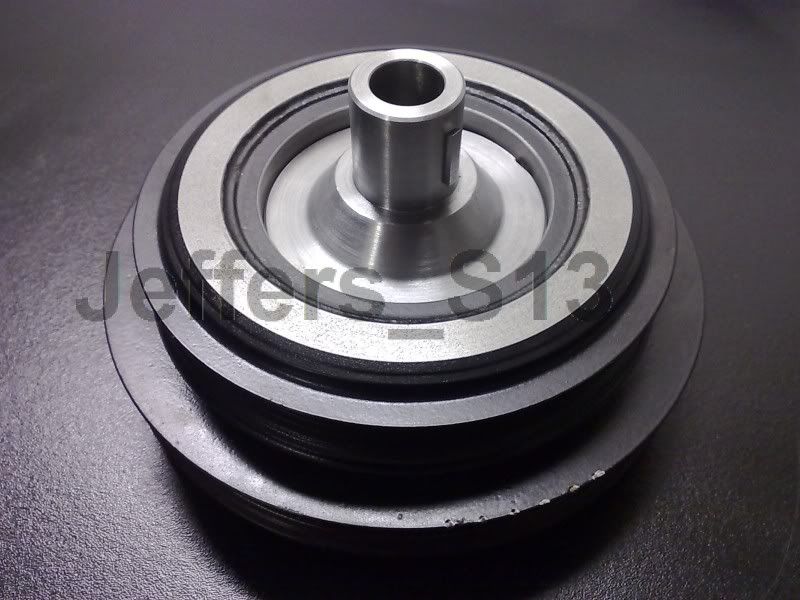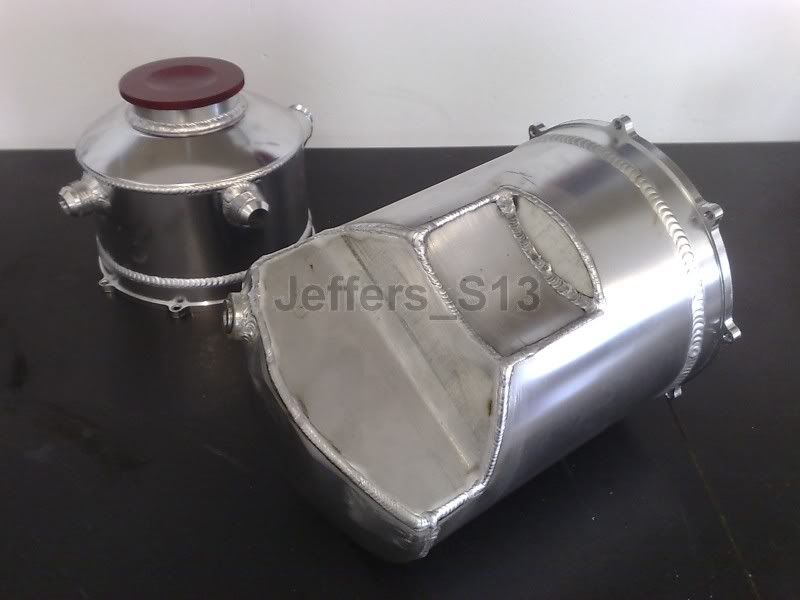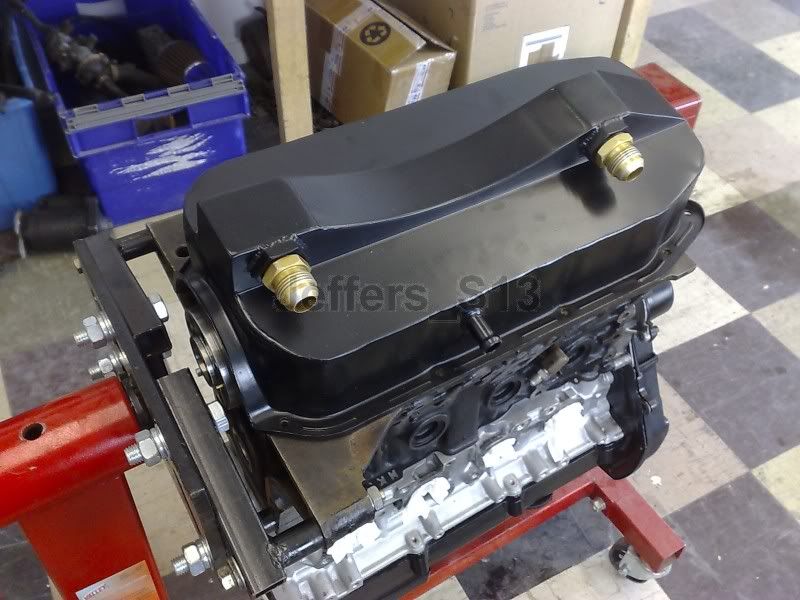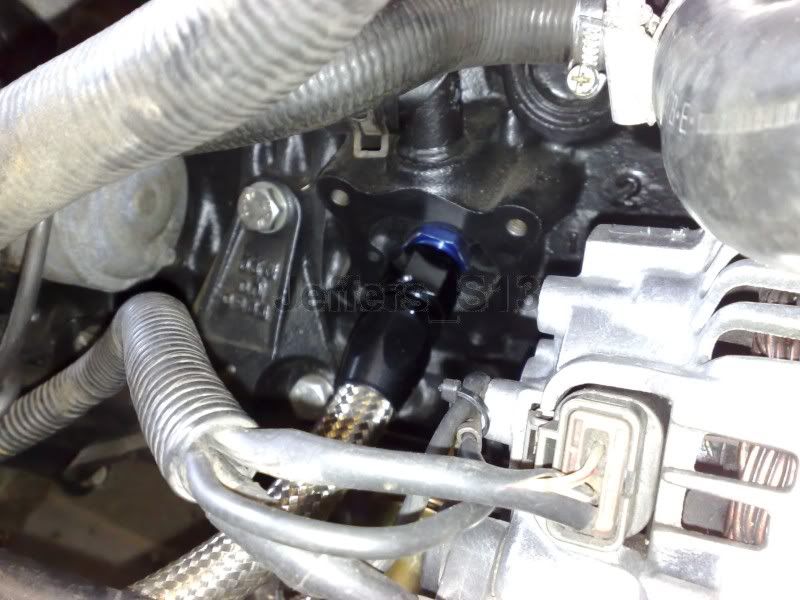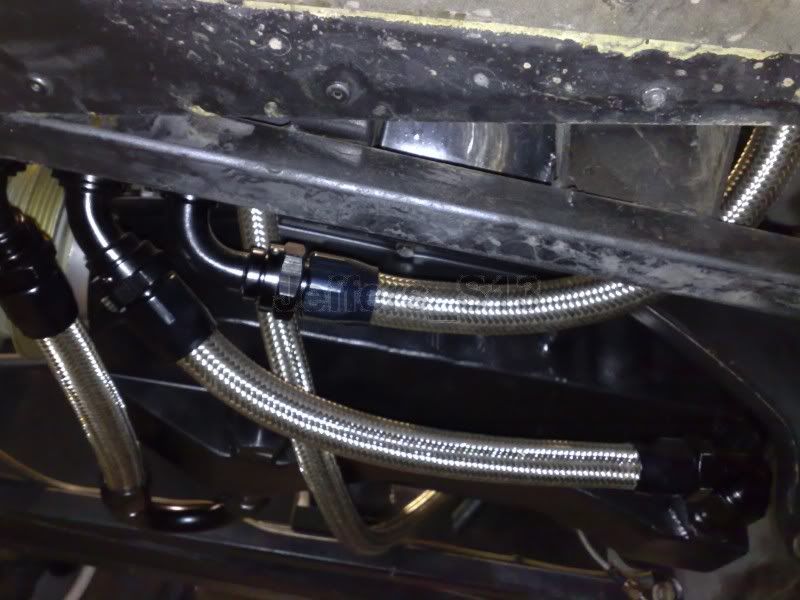 Posts: 9
Joined: Wed Sep 29, 2010 10:17 am
---
---
Return to Technical: ... got a snag, or found a solution?
Who is online
Users browsing this forum: Google [Bot], scmick and 10 guests