No commercial posts or advertising please, these will be deleted without warning

At RoadRally HQ, we have a MK3 Escort Ghia that's been sat in the sun for a few years, unwanted and unloved. There's a lot of good bits there, including a bolt in safety devices roll cage. There's also some spares (new panels, including a new bonnet, too many to mention, but if there's any enquiries, I'll dig out a full list) and when Rally HQ boss's brother used to rally it, it did have a fair bit of money spent on the engine, sadly I can't confirm what work's been done to it (I'm told that the cylinder head has been ported and gas-flowed) but these parts are fitted:
4-2-1 exhaust manifold
Kent CVH-23 camshaft
K&N Pancake airfilter
RS2000 modified carb
bored out XR2 inlet manifold
Also has a quick rack, polybushed suspension all round and bilstein shocks. Most of the car is in good condition and won't take long to bring up to a useable standard. We know the cage is worth a minimum of £350, so we're after £500 for the full car with all the spares.
Some pics to whet your appetite....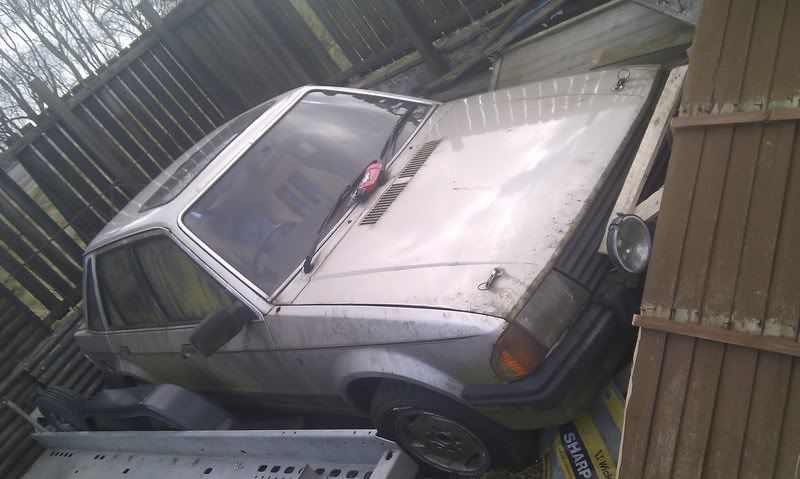 Posts: 383
Joined: Thu Sep 30, 2010 2:48 pm
---
Pity it's not in Ireland...
Posts: 1361
Joined: Tue May 18, 2010 1:19 am
Location: Ireland
---
True, but add transport and horrendous import duty, duty could be more than cost of car and its not cheap anymore...
Posts: 1361
Joined: Tue May 18, 2010 1:19 am
Location: Ireland
---
---
Return to For Sale: Selling a bargain, want a bargain?
Who is online
Users browsing this forum: No registered users and 6 guests