Ring the bell and say "Hi" by telling us a little about you and your car. The PPC lock up always has someone in who'll get the door and welcome you in (it helps if you bring a box of jaffas)

Hello there folks, I hope all is well in your motoring world...?!
Well I have a real soft spot for motors from the 1970's so I currently have these at my disposal...
1976 Triumph Toledo 1300 4-door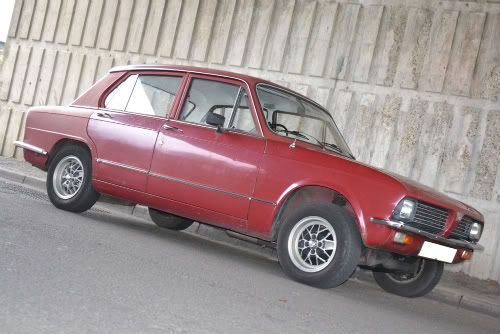 This honestly tatty (but damn solid!) little buzz-bomb has been a really reliable car and it always cheers me up when I'm driving the perky old thing...!
1977 Ford Granada 3-litre Ghia 4-door
I had always wanted a Mk1 Granada (yes, I am a fan of The Sweeney!) and when this one came along I really could not hold myself back... At the moment it is off the road impatiently waiting for a gearbox rebuild and some other general TLC essentials (mostly metal related
) but it should be back on the road in time for Spring (he says hopefully)...
Posts: 2
Joined: Wed Mar 21, 2012 12:47 pm
---
midgetbob wrote:Nice Toledo - not so many around now, haven't driven one of those for years and, I'd love to get inside your Granny!
Young man!!
Your Granny is a beaut tho' mate
Posts: 2356
Joined: Tue Jan 29, 2008 2:46 pm
Location: Barnsley
---
Looks like the Triumph block numbers on here are climbing. I have a gearbox that'll fit that but sadly I dont have one that'll fit your granny! Is it easy to rebuild?
Posts: 89
Joined: Wed May 18, 2011 12:43 am
---
---
Return to The Doorbell: Introduce yourself here
Who is online
Users browsing this forum: No registered users and 0 guests