what do you have an how are you doing it? Cars or trick bits, put your shots up here.

Hello, I'm Kieran and this is my 1989 Rapid 136 I've owned for a about 3 years.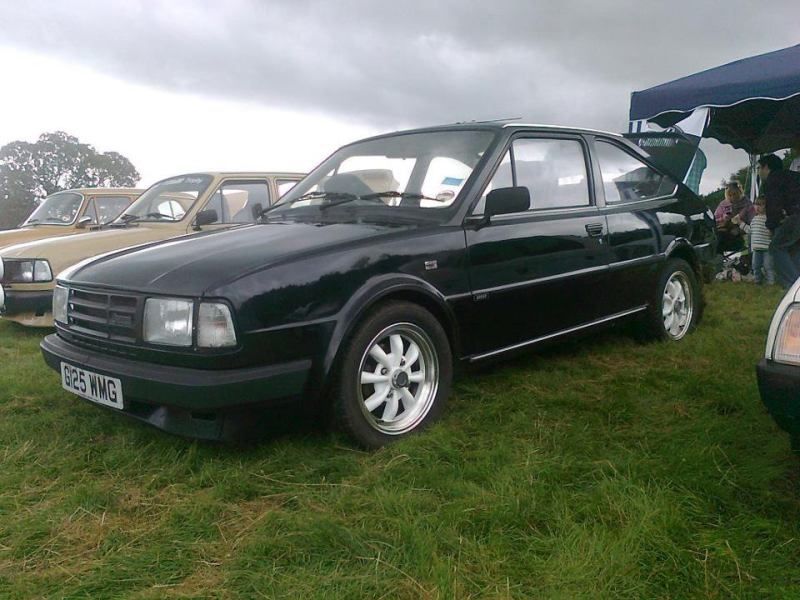 Started out stock and had been abandoned in a council lock up, after killing its head gasket. I dragged it out and built a fast road engine for it - gas flowed head, Kent SK3 cam, various carbs, 4 branch exhaust from the czech republic.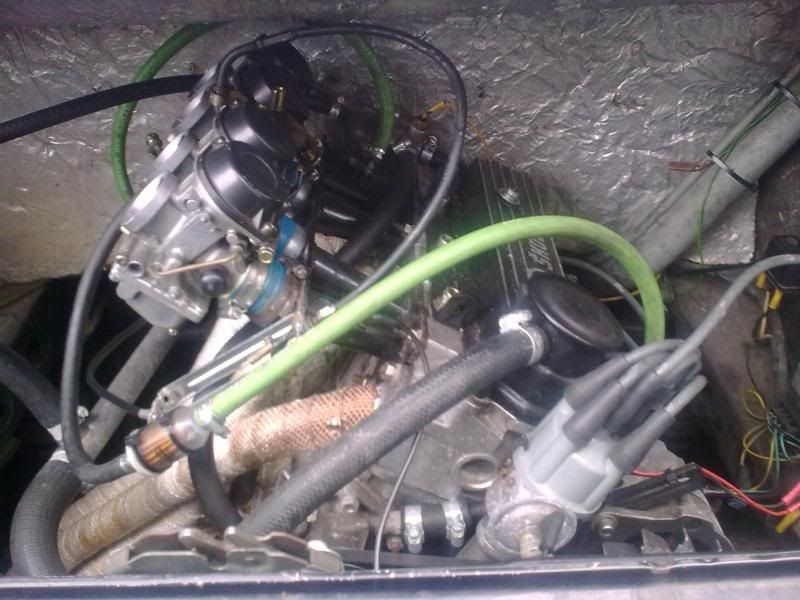 But I got fed up of killing pistons....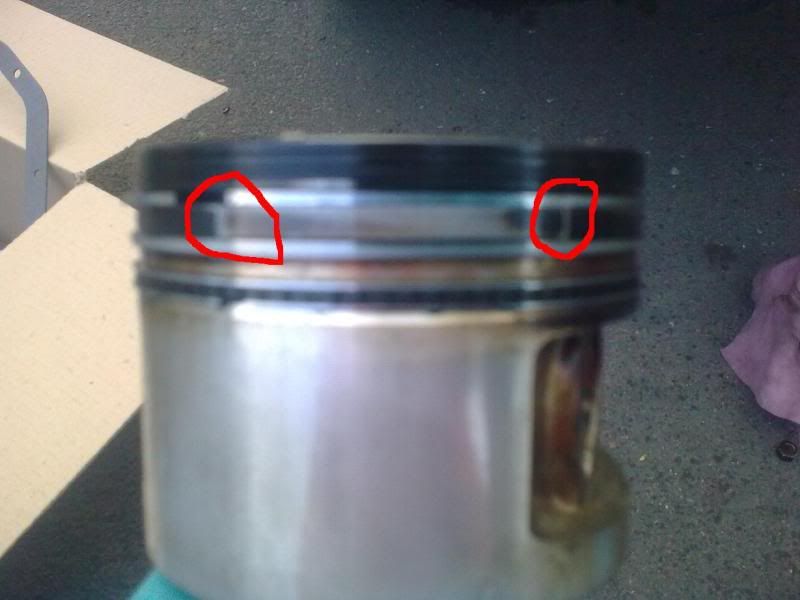 So I decided to fit a 1.6 Rover K Series engine.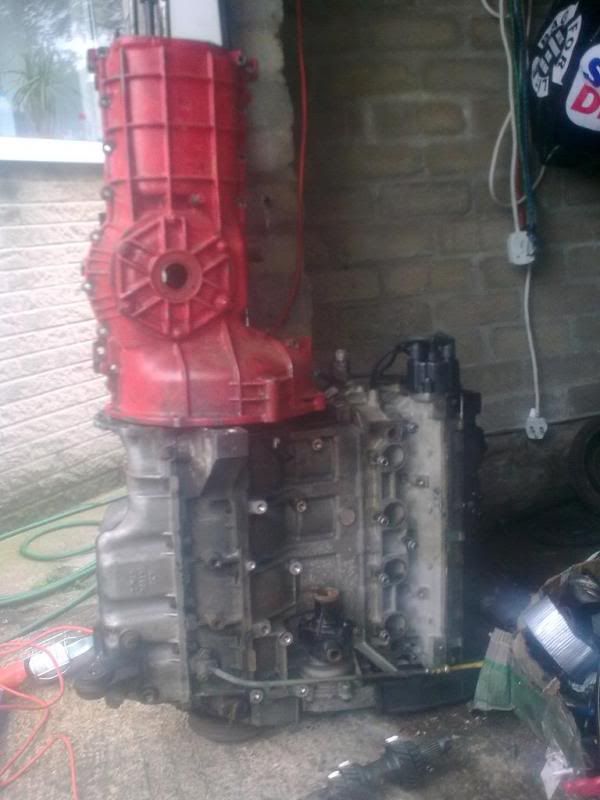 I adapted the Skoda flywheel onto the Rover crank, made an adapter ring and a spacer behind the flywheel to hold a spigot bearing and then got it all balanced up.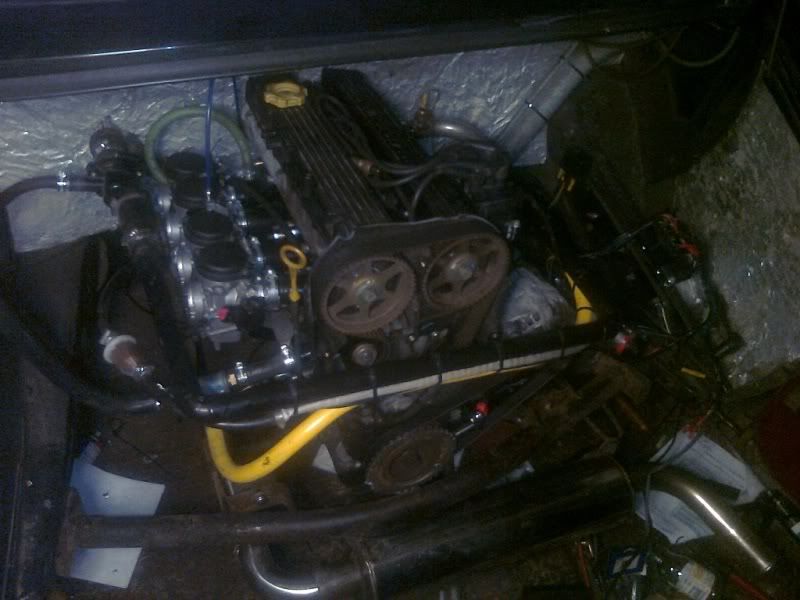 Car runs fantastic, and 4000 miles later its a great car. Smooth tractable with an amazing 16v howl at the top end!
Ignition is done by megajolt and the engine runs 33mm bike carbs. the result was this:-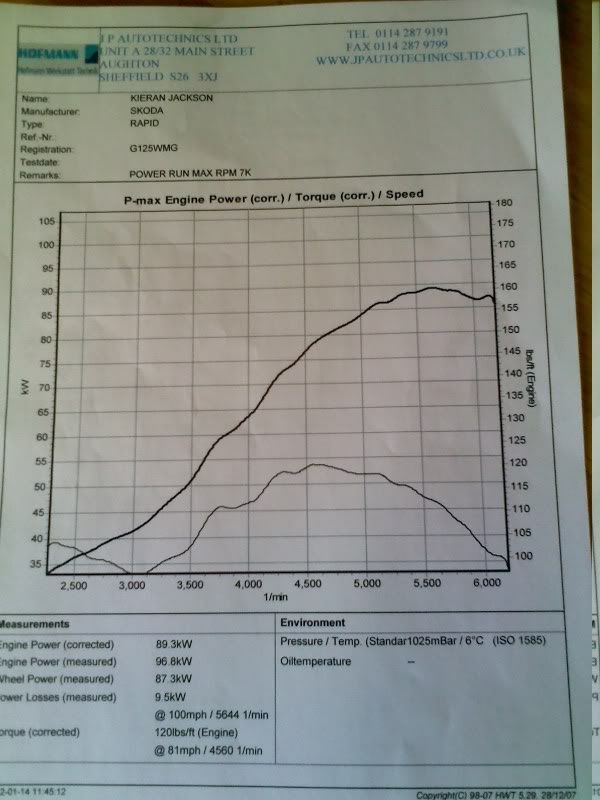 Posts: 3
Joined: Fri May 18, 2012 10:52 pm
---
Nice looking car, and a very tidy conversion.
Posts: 1358
Joined: Tue May 18, 2010 1:19 am
Location: Ireland
---
Very nice. I always preferred the Rapid to the Estelle. They were shipped into the UK at King's Lynn and would pass me on transporters every morning as I walked to school.

Is that beige one in the first photo the one that's running the VAG 20V Turbo?
Posts: 5175
Joined: Sun Nov 15, 2009 1:24 am
Location: Norfolk
---
Hi!
I had an 'E' reg Black Rapid.
'Fudge'
velour interior...
I had the engine swapped for the 136 8Port, non Ric..... and when the Back [only!] Box blew, I had a local exhaust place weld up a 'y' to the twin downs & loop a length under the splashshield and fit a
Mk111 Cortina
rear box on.... Sounded err....
DIFFERENT!
I fitted a dash switch 'override-
ON
' to the fan circuit..... in a queue of summer traffic, the engine got really hot before the 'sensor' [in the rad] looped in the fan...... good mod!!
They seem to all leak down the rear window
rubber seal
... dribbles down and rots out the rear wheelarches/sill
Std SKODA alloys, but 185 on the back and 175 on the front... never had a problem with that.
I fitted Lumenition (GR8!!!) but had a weird problem.... the top of the dizzy shaft is 'peened' in place, where the bob weights locate - this came
loose
and stopped the car.
Recovered back and I stripped a scrappy 105 dizzy of this shaft [with added CentrePunch work..
lol
] Sorted
My alloy spare
always
resided in the boot..... seen alloys that looked like white Weetabix!!
Starter Motor
....
don't get me STARTED
.... had
two
from the dealer, as warranty, finally got a scrapper and had it rebuilt by a local rewind guy...
HE
did it the way the Factory should have. Sorted
The original motor would pop me along at
80
[with a tail wind] indicated.... replacement swap 136 was good for
95
[indicated]..... a fair investment
Moved it on to a 2nd hand lot dealer... who was keen to give me a good price... as I got a job with a free van (just us two, see).
FAB
.... I loved it [I'm an
Ex
HillmanIMP nutter...see]
tooSavvy
Posts: 536
Joined: Fri Nov 20, 2009 1:44 pm
Location: Wallsend-on-Tyne
---
---
Return to Readers Yard: Online diaries
Who is online
Users browsing this forum: cinqabarth and 11 guests